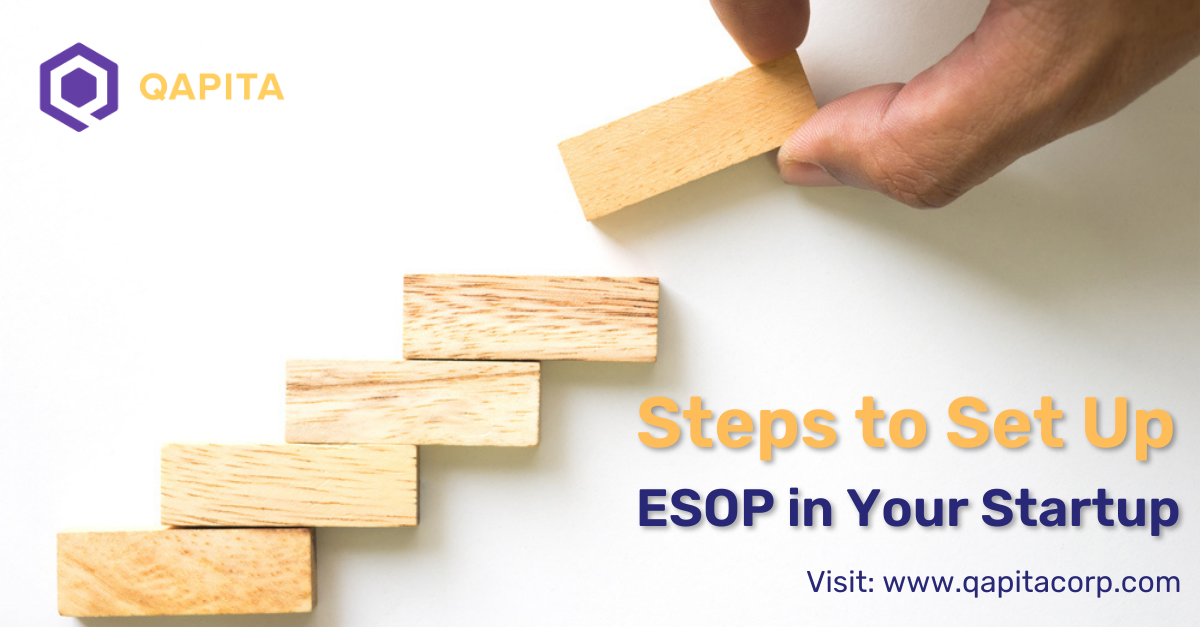 Earlier, creating an ESOP pool used to be a precondition for investing from venture capitalists and institutional investors. But recently, even angel and seed-stage investors have started asking founders to create an ESOP pool before putting their money.
This demand from investors has led to a problem on the startups' end. Though founders agree to create ESOP pools while raising funds, in practice, they are not able to set up ESOP schemes and grant stock options until the next round of the funding.
Therefore, it becomes a prerequisite for the next round of funding that ESOP scheme creation and granting must happen.
---
We think that it usually happens because of the perceived complexity in setting up and administering ESOPs. Note that we call it perceived because, in reality, it's not that difficult.
One of the reasons it happens is because founders want to spend their bandwidth expanding the business rather than setting up and granting ESOPs. So, they put it off till later.
But it also happens because of a lack of awareness on how to do it. There are many jargons that founders need to understand. And though recently the situation has become better with growth in online resources, founders still find it tedious and complex.
In this post, we've discussed how you can roll out ESOP in your company and start granting stock options and administering them.
How to Set Up ESOPs in Your Startup
Step 1: Create an ESOP scheme
The first thing you need to do is to create an ESOP scheme. Your lawyer or your law firm will help you do it. Discuss with your lawyer about vesting period, cliff, ESOP pool and other terms related to ESOP.
While creating the scheme, we recommend setting fair terms for your employees. Otherwise, if employees don't see the benefit, it won't help you attract or retain talented employees.
While creating an ESOP scheme, consider the following points.
Vesting: The standard vesting period is 3 or 4 years. You can increase the vesting period if you want employees to stay longer with you but keep in mind the employees' interest too. If you keep a very long vesting period, say 6 years, it may be a barrier to attracting good talent.
You can distribute the stocks evenly or increasingly. An example of vesting in an increasing manner is Amazon's stock options, which vest 5% in the first year, 15% in the second year, and 40% in the next two years.
However, of late, many founders have been evangelising an even vesting schedule to make the ESOPs employee friendly. A few startups also give out ESOPs with a shorter vesting period (such as 2 years or 3 years) to incentivize employees to join their company. You can also go for a shorter vesting period to make it employee friendly but keep in mind that employees may leave after 100% vesting.
One thing to ponder is vesting frequency. Usually, employees time their exit from startups based on their ESOP vesting schedule. So employees may leave after 2 years—when 50% of their stock options have vested, or 3 years—when 75% of stocks have vested.
We recommend going for a monthly vesting schedule. With monthly vesting, the stock options will vest every month.
If someone wants to leave before 100% of stock options getting vested, they should be able to without worrying about their unvested options. It also helps your company as you wouldn't want employees to stay in the company for the sake of stock options.
Additionally, going for a monthly vesting is a good way to communicate the value of ESOPs to your employees.
If you are in the US, the next thing you need to decide is the type of ESOP you want to give.
There are two categories of ESOPs: NSO (Non-qualified stock options) and ISO (Incentive stock options). While you can grant ISOs only to employees, you can award NSOs to non-employees, including advisors and consultants.
Note that NSO and ISO are not prevalent in India and Singapore.
Another important consideration is the creation of the ESOP pool. Most of the time, it's a part of shareholder agreement while raising funds. Investors don't want to dilute their equity for ESOPs and hence make it a precondition before investing.
To begin with, you can start with an ESOP pool size in the range of 5-10%. Depending on your hiring need, you can expand the ESOP pool while raising the next round of funding.
If you create a large pool initially, it will dilute your ownership. And if you keep it too low, you won't be able to leverage ESOPs to recruit talented employees.
Another critical thing to consider while creating an ESOP scheme is the cliff period. It's the period an employee must work to get their first set of stock options vested. According to Indian regulations, a minimum of a 12 months cliff period is mandatory.
Step 2: Apply for a valuation certificate
When you create an ESOP plan, you also need to set the strike price. For accounting and audit purposes, you also need to take a valuation report.
Typically, any valuation you've taken in the last 6 months works—unless you've taken a new round of rounding or any other liquidation event has taken place. If you're creating the ESOP scheme while fundraising, you can use the same report for both: fundraising and ESOP.
Step 3: Get your board's approval
After creating the ESOP scheme, you need to get approval from the board for adopting the ESOP scheme.
One major mistake that founders make is to delay the creation of the ESOP scheme. You shouldn't wait to create the ESOP scheme till the funding round. It's advisable to create the scheme as early as you can.
Otherwise, you may not be able to give ESOP to early employees at the price you promised them because when investors give their money, they want the strike price to be near the market price. It may create friction between you and investors if you keep the strike price significantly discounted.
Another common mistake that founders make is to issue the ESOPs informally. ESOPs granted in such a manner are not counted as ESOPs because unless the board and shareholder formally approve the ESOP scheme document, it doesn't have any legal validity.
Step 4: Get the shareholders approval
Once you get approval from the board, the next step is to get the shareholders approval.
In India, this is done by passing a special resolution in an extraordinary general meeting (EGM). (India Companies Act, 2013, Section 62 (1)(B)). According to Indiafiling, "The requisition for an EGM must be submitted at least 21 days prior to the proposed date of the extraordinary general meeting. The EGM places a duty on the company to provide to the shareholders more information about the business to be transacted at the EGM in the form of an explanatory statement."
It further says, the explanatory statement attached to the notice of extraordinary general meeting usually contains information like the nature of interest—financial or otherwise, if any. Or it contains information that may enable shareholders to understand the meaning, scope and implications of the items of business and to make decisions.
In the EGM meeting, the scheme must be passed through a special resolution with at least 75% votes, unlike a regular resolution that requires a majority.
In India, the next step is to file the resolutions with the RoC. Finally, you or your company secretary needs to file the board and shareholder resolutions with the Registrar of Companies (RoC) within 30 days of resolution. You can file the resolution online using eForm MGT-14.
Step 5: Start awarding grants
Once you complete all the above steps, you can start awarding ESOPs to your employees through a grant letter.
How Qapita can Help you in ESOP Administration
Qapita is an equity and ESOP management platform. It digitises your ESOP management completely from grating stock options till they convert to shares or lapse.
Since it eliminates the paperwork, there are no chances of making an error, and it's free up to 25 stakeholders. Qapita also enables you to communicate the value of ESOPs to your employees.
Here is Qapita ESOP dashboard that gives you a quick overview of ESOP programs.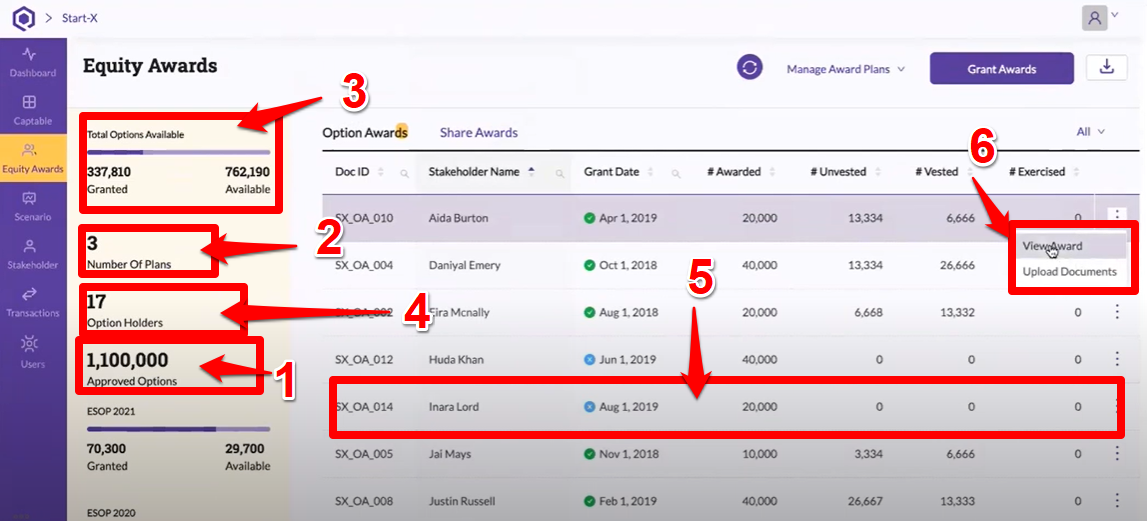 ESOP pool: The total number of approved stocks options

The number of ESOP pools created

Total stock options granted and available

The total number of ESOP holders

Summary of an ESOP holder: Grant date, Option awarded, Options vested, Unvested options, Options exercised

Details of the grants (see the image below)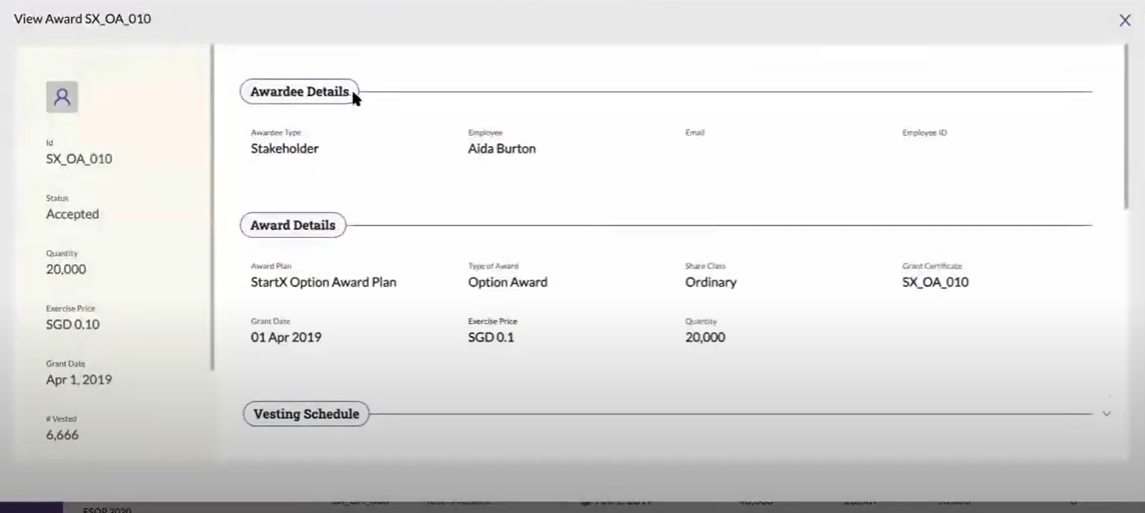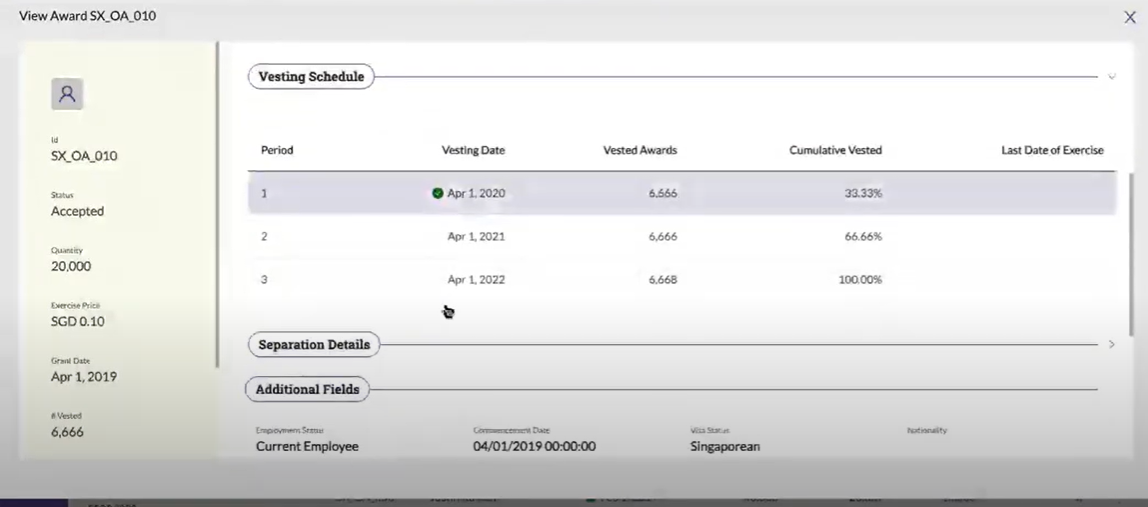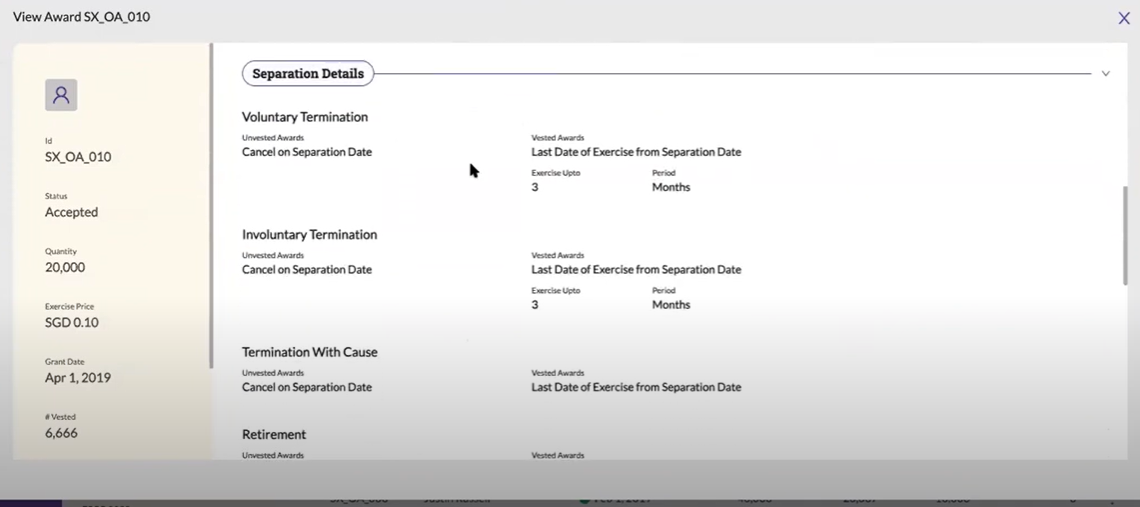 In short, Qapita gives you the following benefits:
Manage the entire ESOP lifecycle
Single source of truth for your company and employees
Go paperless and digitise your share certificate with e-signature
Store accurate documentation in a secure vault
Here's a quick walkthrough of our ESOP management platform.
Apart from offering our tech solution, we also help startups and founders to structure their ESOP pool, draft their ESOP policy and decide on the eligibility and allocation levels to employees through our in-house experts and preferred partners.
You request for a free 30 minute slot with us to discuss your ESOP plan.
Disclaimer: The materials available on this website are for informational purposes only and not to provide legal advice. You should contact your lawyer to obtain advice concerning any particular issue or problem.
About Srikanth Prabhu: Srikanth is an ex-VC turned Operator & currently leads GTM for Qapita, a Fintech SaaS that helps startups manage Captables & ESOP. You can reach out to him: srikanth@qapitacorp.com